Additional Services in Lake Hopatcong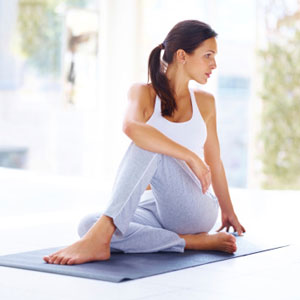 Yoga Classes that Restore Body, Mind, and Spirit
You cannot achieve true wellness with a body, mind, and spirit that is out of balance. At Total Wellness of NJ, we feel that exercise, meditation, and proper breathing techniques are all very important to achieve optimal health. That is why we added yoga classes to our wellness services. Yoga is an incredibly effective method of promoting healing of the body while simultaneously developing peace and harmony of the mind.
Unique Yoga Classes Suitable for Beginners and Experts
Donna Guarino, RYT, is Total Wellness of NJ's yoga teacher. She completed 200 hours of training to receive her credentials as registered yoga teacher through the Yoga Alliance, the largest international nonprofit association in the yoga community. Donna first discovered yoga ten years ago and fell in love with the gentle practice. Today, she offers two classes to our Total Wellness of NJ family as well as anyone else in the community who wants to reap the many benefits yoga offers.
The yoga classes we offer here are known as Hatha Flow classes, which combine the gentleness of Hatha yoga with the flowing style of Vinyasa. This is a breath-centered practice that focuses on coordinating your breath with the flowing movement of the poses. Though it may sound intimidating, these classes are actually perfect for beginners.
Yoga Class Dates and Times
Flow and Restore: Tuesdays, 6:30 pm to 7:45 pm
This is a mixed-level yoga class that focuses on relaxing, unwinding, and rejuvenating. Beginners are welcome, as are more advanced yogis. The wonderful thing about yoga is that you are encouraged to go at your own pace, so this class is perfect for anyone looking for a slow, gentle yoga practice that restores both body and mind.
Yoga 101: A Beginner's Guide to Yoga: Saturdays, 8:15 am to 9:30 am
This class is geared toward anyone who is new to yoga; however, all levels of practitioners are welcome. In this class we'll focus on the names of the most common yoga poses and how to do them properly, as well as on learning how to coordinate your body's movement with your breath.
Yoga Class Costs
Drop-in: $15
Five-class pass: $60 (receive a free class with your first pass purchase)
YOGA SHARE Program: Share your love of yoga with others! Bring a friend to class, and his or her first class is free. Plus, you'll get a pass for a free class, too!
Try out your first class on us—you'll get the chance to explore this ancient practice and see what it can do for your body, mind, and soul. To register for a class or get more information, simply contact us!
We can't wait to see you here at Total Wellness of NJ!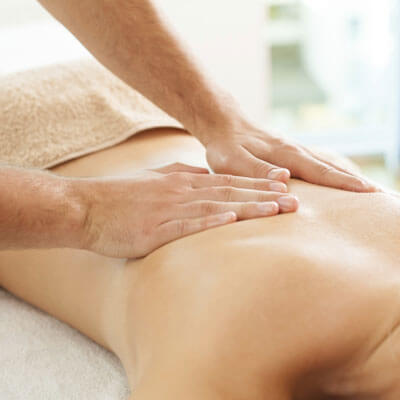 At Total Wellness of NJ, we take a holistic approach to wellness. While you'll have no problem finding many places that offer massage therapy in NJ, rarely will you find massage therapy that's combined with other therapies and modalities designed to treat your entire body.
Heather Jorgensen, our licensed massage therapist, is certified in Swedish massage, prenatal massage, and neuro-muscular therapy. She's highly practiced and experienced in understanding how the modalities of massage and chiropractic can work together to help you achieve optimum wellness.
If you're looking for massage therapy that will lead to true wellness, you've come to the right place. Massage therapy in combination with chiropractic care can do wonders for your body. While chiropractic focuses on the relationship between the spine and its impact on the nervous system, massage focuses on getting all 650 muscles of your body back into working order. Both disciplines work together to help keep the body in proper alignment, and balance so it can function optimally.
Massage Therapy That Helps to Retrain Your Spine
Long-standing spinal problems are accompanied by ingrained detrimental muscle patterns. You might be experiencing muscle spasms, and you might even have scar tissue. By augmenting your chiropractic care with massage therapy, your muscle and soft tissue problems can be addressed. This can help speed your recovery and enhance the retraining of your spine.
Massage Therapy Offers a Variety of Benefits
There are many different kinds of massage therapy, but they all involve systematically working the muscles and other soft tissues of your body to optimize the functioning of your bodily systems. Massage can also enhance your vitality and sense of well-being. This type of therapy has been shown to have a variety of benefits, including:
Reducing the development of detrimental muscular patterning
Improving posture and rebalancing your body and mind
Relieving pain in your muscles and joints
Easing constipation, gas, and heartburn
Promoting general relaxation
Stimulating intestinal movement
Eliminating excess fluid retention
Massage Therapy at Total Wellness of NJ
Currently, Heather offers massage therapy on Mondays in our Lake Hopatcong office, by appointment only. Ready to enhance your overall wellness with the help of massage therapy? Contact us to set up your first appointment or ask us any questions you may have. We look forward to hearing from you!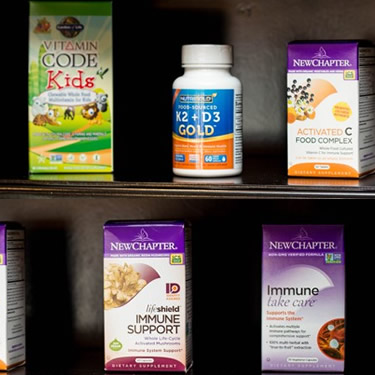 You didn't always need vitamins and supplements—humans used to be able to get all the vitamins, minerals, and nutrients we needed through our food.
Unfortunately, times have changed. Nowadays, finding food that hasn't been processed, modified, enriched, depleted, or generally changed in some way from what nature intended can be difficult at best. Processed food simply doesn't have the nutrients your body needs to operate at its peak, and eating processed foods regularly can lead to an incredible variety of health problems.
However, just because we know processed foods are bad for us doesn't mean we can always avoid them. Is every restaurant you dine in using healthy, organic fruits, vegetables, grains, meats, and dairy? Do you have the time to prepare a made-from-scratch meal every day for every meal? Unfortunately, most people can't avoid the processed foods 100% of the time. Making matters more difficult is that organic, whole foods are often much more expensive than processed foods, so many people simply can't afford to eat them as much as they would like.
Because our bodies aren't able to get all the nutrients we need from foods, we need vitamins and supplements to ensure we are getting the nutrition our bodies need.
Vitamins and Supplements for Every Body
The human body cannot function without proper nutrients, and our often-busy lives don't always afford us the time to eat the way we know we should. Getting the proper vitamins and supplementation can be crucial to helping us live our busy lives without losing our health along the way. Feeling sick and tired all the time isn't natural, but finding the right vitamins and supplements can help you stop feeling fatigued and start feeling better.
Thanks to extensive, ongoing training, Drs. Tami and Bret are both incredibly knowledgeable about vitamins and supplements, so we can provide you with the most up-to-date, expert recommendations. We carefully select only the most potent, pure vitamins and supplements, all of which are optimally formulated for maximum absorption. While there are certain vitamins and supplements every body needs, we can also provide expert guidance in helping you identify what your specific body may be missing and what it most needs so that you can start feeling better. Once you've identified what you need, you can pick them up directly from us at reasonable prices.
Find Out What Your Body is Missing
When your busy schedule sends you to fast food instead of Whole Foods, your body misses out on the vital vitamins and nutrients you need to feel well. Even taking a single daily multivitamin can be crucial to ensuring you get the right nutrients you need every day.
Want to find out what vitamins and supplements you need to feel your best? Give us a call or simply stop in, and we'll be happy to answer your questions and offer our recommendations. You can purchase what you need on the spot, so you can start feeling better faster!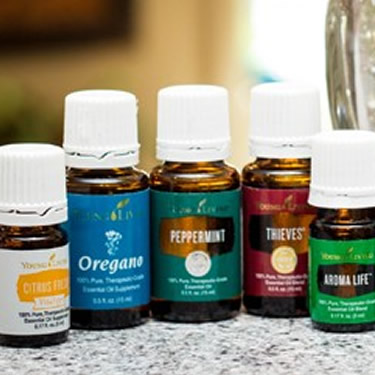 At Total Wellness, we take an integrated approach to your health by looking at all the different aspects of your lifestyle and recommending wellness services that will work best for you. Several years ago, we decided to carry a line of essential oils because we recognize that these products can be a vital means of helping you maintain and improve your health. However, just like vitamins and supplements, essential oils can vary in quality, so it's critical to choose products that come from a high-quality, trusted source. We work specifically with Young Living Essential Oils because they meet the strict quality-assurance standards we've come to expect.
From Seed to Seal — Young Living Essential Oils of the Highest Quality
Young Living Essential Oils follows a five-step Seed-to-Seal process that ensures that the oils you receive are harvested sustainably, distilled carefully, and tested rigorously. Click here to learn more about the Seed-to-Seal process that ensures these oils are of the highest and purest quality.
Essential Oils Promote Wellness
Not only can these essential oils help promote emotional, mental, and physical wellness, but they can also quiet your mind and reinvigorate spirit. They can even help you keep your home clean and fresh!
We carry a variety of oils from Young Living that are perfect for bringing you back into a healthy state of mind. Oils like Joy and Peace & Calming are blended for precisely this purpose. Other oils can help support bodily functions. Many Young Living oils, like Longevity, contain powerful antioxidants that are vital for removing free radicals from your body.
Whatever your needs, we have an essential oil that is perfect for you. Please feel free to ask any questions you might have about essential oils and how you can easily incorporate them into your daily life.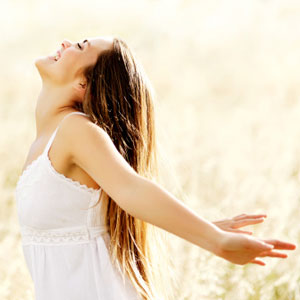 Functional medicine is an evolution in the practice of medicine that better addresses the healthcare needs of the 21st century patient. By shifting the traditional disease-centered focus of medical practice to a more patient-centered approach, functional medicine addresses the whole person, not just an isolated set of symptoms. Functional medicine practitioners spend time with their patients, listening to their histories and looking at the interactions between genetic, environmental, and lifestyle factors that can influence long-term health and cause complex, chronic disease. In this way, functional medicine supports the unique expression of health and vitality of each individual.
About Dr. Steven G, Functional Medicine Specialist
Dr. Steven Geanopulos (widely known as Dr. G) is a speaker, writer, and leader in the world of functional medicine and functional neurology and is quickly becoming one of America's leading experts in lifelong, optimized living. Through his personally crafted rejuvenation system, he has proven that diminished health and vitality can be improved by just about any proactive person, at any age, with nearly every illness. A world-renowned speaker, he is known for his upbeat, lively personality and his insightful, innovative lectures. He speaks in front of a wide range of audiences, including industry professionals and the general public.
Dr. G completed his postgraduate studies in the field of Functional Neurology and attained board certification through the Carrick Institute, a distinction shared by fewer than 700 doctors worldwide. A lifelong learner and self-care advocate, he has completed hundreds of hours of training in the field of functional medicine, and currently applies his methods to treating patients all around the globe.
Working with Dr. G
Of great importance to Dr. G is providing his patients with the knowledge, understanding, and habits needed to maintain the gains they've made while working with him and benefit from them throughout their lives. Using the blueprint you create together, you can integrate simple self-care practices into your life by changing critical lifestyle habits and routines that you may have grown accustomed to.
If you're interested in taking these critical steps to improving your health, you can see Dr. G in our Lake Hopatcong office! We're lucky to have Dr. G here on the third Wednesday of every month. Contact us to schedule an appointment or learn more about functional medicine and how it can help you. You can also visit Dr. G's website to learn more about his practice!
---
Total Wellness of NJ Services | (973) 663-5633