Adult Chiropractic Care in Lake Hopatcong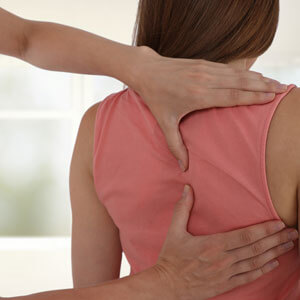 At Total Wellness of NJ, we work every day to inspire and empower people to live healthier lives through the principles of chiropractic care and other lifestyle improvements. To help adults get and stay well, we specialize in providing holistic chiropractic wellness services to men and women of all ages.
Here at Total Wellness of NJ, we offer specialized techniques for adults that few chiropractors in the NJ area are trained in, and we encourage you to learn more about these techniques using the menu at left. We also have a state-of-the-art digital x-ray unit that helps us evaluate your spinal segments to check for degenerative changes, misalignments, and postural distortions. In addition, we use a top-of-the-line Thermography nerve scan to evaluate and pinpoint the areas where your body is holding onto stress.
When considering how people will benefit from chiropractic care, it is important to know how many stresses a person has been under. We take the time to gather a complete history so that we fully understand your unique life situation. Using all this information, we develop a plan of action that will help you get the best results in the shortest amount of time.
Chiropractic Benefits
Adults report less pain, increased energy, decreased stress, increased athletic performance, and an improvement in overall health and wellness under regular chiropractic care. Want to get started on your wellness journey, or simply learn more about us? Contact us to set up an appointment or to ask any questions you might have about the range of wellness services we offer to our patients. We look forward to hearing from you!
CONTACT US »
---
Adult Chiropractor Lake Hopatcong NJ | (973) 663-5633