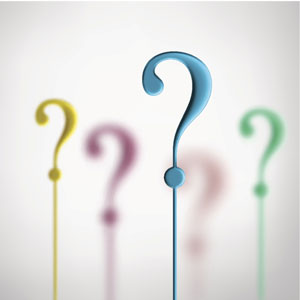 Frequently Asked Questions
Total Wellness of NJ Answers Common Questions
Here are some of the most frequently asked questions about chiropractic wellness that we receive at. Total Wellness of NJ. If your question is not addressed here, please give us a call or schedule a consultation so we may provide you with answers to your specific questions.
Are chiropractic adjustments safe?
Yes. A recent study of 19,000 patient adjustments in the prestigious journal Spine found that chiropractic care had no serious adverse effects. In fact, chiropractors pay the least amount of malpractice insurance of any type of licensed physician.
Why would a newborn get adjusted?
C-section, vacuum extraction, forceps delivery, and even natural childbirth can put an abnormal amount of stress on an infant's spine. Difficulty sleeping, trouble latching, and colic can be signs of spinal stress. The adjustments we perform on infants are extremely gentle and safe. In fact, to adjust an infant, we use the same amount of pressure that's needed to check the ripeness of a tomato.
What are vertebral subluxations?
A vertebral subluxation is your body's response to stress. When your body experiences stress, spinal bones can lose their proper mobility and become stuck in an abnormal position. This loss of mobility negatively affects nerve communication between your brain and body. Decreased nerve communication can affect your body's ability to heal, inhibit your immune function, and cause other conditions such as neck pain, back pain, and headaches.
What are the benefits to getting adjusted during pregnancy?
Not only is chiropractic care extremely safe during pregnancy, it is also very beneficial. In fact, women who get adjusted regularly during their pregnancies:
Feport less overall pain and discomfort
Are more likely to have babies positioned optimally for birth
Decrease labor time by up to 8 hours
Increase their chances of being able to labor and deliver without the help of pain medication
We participate with many different types of insurance, with a few notable exceptions. We are "out-of-network" with Horizon Blue Cross Blue Shield of New Jersey. We do not accept Medicaid, though we do accept Medicare. We also work with many other major plans, so please ask us whether we work with yours.
You should know that every insurance plan covers chiropractic care differently, so it's up to you to find out the specifics and limitations of your chiropractic benefits. Among questions you'll want to ask your insurance company are:
How much is my copay or co-insurance?
How many visits are covered per calendar year?
Do I need to meet a deductible first?
Once you have the answers to these questions, simply meet with us to discuss your options and determine what your approximate out-of-pocket costs will be. Regardless of your coverage, there will likely come a time when your insurance company will not cover additional chiropractic adjustments. Because they understand that true wellness means maintaining a regular schedule of chiropractic care, many of our patients opt to continue to "self-pay" for adjustments, and are often pleasantly surprised to find that our self-pay rates often rival the copays charged by insurance companies anyway.
Want to know more?
Do you have a question that is not answered above? Contact Total Wellness of NJ today!
---
Total Wellness of NJ FAQs | (973) 663-5633