Dr. Tami Hartman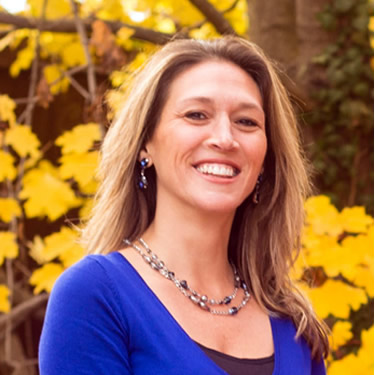 Our practice is family oriented and we welcome people of all ages with all types of health concerns. We take pride in our office and we continually strive to make sure that everyone enjoys a friendly, pleasant and comfortable visit.
Our philosophy is simple: it is easier to stay well than to get well. We are here to inspire and empower people to live healthier lives through the principles of chiropractic care and other lifestyle factors.
Background and Specialties
Dr. Tami is the founder of Total Wellness of New Jersey, which opened its doors in 1998. She is also the founder and creator of Stand Up Straight Pediatric Posture Program, as well as Brighter Brains for Brighter Futures, a neurodevelopmental program that optimizes brain function for newborns through teen years.
Dr. Tami's specialty is in pediatric neurodevelopment, prenatal care, and holistic family wellness. Working with kids has been her greatest joy and blessing, and this passion has led her to extensive post-graduate training in pediatric neurology, nutrition, and brain-based chiropractic care. She considers herself a lifelong student and is consistently staying up-to-date on the most relevant and recent studies relating to the topics of sensory and motor development, learning, behavior and socialization.
She combines her neurological focus and clinical expertise with a high level of care, compassion, and presence, and has created a pediatric and family practice and community that she is incredibly humbled by every single day.
She and her brother, Dr. Bret Hartman, are very engaged in the profession at large, and in the community (and surrounding communities) of Jefferson Township. Dr. Tami is a national speaker and brings many seminars and workshops to our local community to teach and inspire parents on healthy drug-free living for themselves and their children.
She is a wife and mom of two beautiful and amazing girls, Lexi and Brielle, ages 12 and 15, giving birth at home with the Midwives of New Jersey. Her highest values are God, health and family, and she strives to live in alignment with them every day. In her spare time, she loves to travel, hike, spend time in nature, read and meditate. She continually and enthusiastically works to be the best version of herself through personal and professional development.
She was an elected past board member of the association of New Jersey Chiropractors for three years, a member of the ICPA-International Chiropractic Pediatric Association, and is actively engaged as a member of the Academy of Neurodevelopmental Practices. She has coached, mentored, and taught chiropractors in the profession and is now more focused on inspiring and empowering parents and children to live a healthy life.
Path to Chiropractic
"I have always felt deeply grateful to the chiropractic profession for changing my life and perspective on health in the world. I grew up fearful of getting sick and spent the first 18 years of my life living in that fear. In my early 20s, I painfully watched my grandfather die of cancer and my grandmother's brain and quality of life degenerate from Alzheimer's. These experiences profoundly impacted me and drove me to find ways to prevent these horrific, chronic illnesses. I knew there had to be a better way, and I refuse to believe that genetics, bad luck, or random chance were the causes. I will forever be indebted to a friend who introduced me to this incredible profession.
From that moment on, I was committed to being a chiropractor, and changing the world through its beautiful principle of the body's innate wisdom. Our bodies know how to heal and work with the nervous system to support the brain-body connection and remove obstacles to this master system of healing, so that a person may experience the full expression of life and health potential. The most profound, life-changing way to do this is to start from birth. If we set the foundation right from childhood, we have a much greater chance of optimal health throughout life."
Where to Find Dr. Tami
Since 2012, Total Wellness has collaborated with the Midwives of New Jersey to make an even greater impact on the health and well-being of children and moms to be. You can find Dr. Tami sharing space at the Budd Lake office with the Midwives on Mondays and Thursdays, and at our Lake Hopatcong location on Tuesdays and Wednesdays
Everyday, I get the privilege of hearing patients tell me how their life has changed because of Chiropractic care. There is no greater feeling in the world to me.
Contact Total Wellness of NJ Today!
We encourage you to look around this site because we know that you will find some great information. We look forward to meeting you in person and learning how we may be of service to you. Please give our office a call and let's arrange a time to explore how we can help you live your best life!
---
Dr. Tami Hartman | (973) 663-5633