Dr. Tami Hartman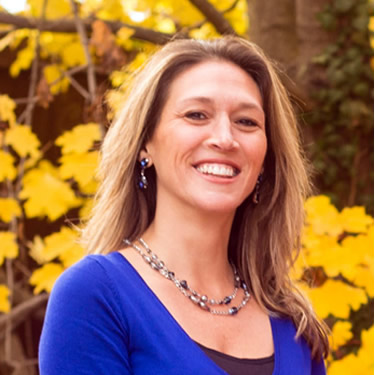 Our practice is family oriented and we welcome people of all ages with all types of health concerns. We take pride in our office and we continually strive to make sure that everyone enjoys a friendly, pleasant and comfortable visit.
Our philosophy is simple: it is easier to stay well than to get well. We are here to inspire and empower people to live healthier lives through the principles of chiropractic care and other lifestyle factors.
Path to Chiropractic
When asked how she found chiropractic, Dr. Tami Hartman remembers that she was always fearful of getting sick. She explains, "I guess you would've called me a hypochondriac to some degree. However, it was this fear that drove me towards a deep desire to learn all that I could about health and healing ~ in an attempt to avoid sickness at all costs!" She believes that it was this fear that ultimately led her to chiropractic.
Dr. Tami continues, "Once I learned how Chiropractic helped improve brain function, immune system and overall health expression, I knew that I had found my purpose in life. After undergrad, I went to Chiropractic College in Atlanta and I've never looked back."
Dr. Tami's focus on family wellness — especially pediatrics and pregnancy — have benefited the Jefferson community since 1998. She is a certified Holistic Health Counselor (accredited by The American Academy of Drugless Practitioners) and is currently an elected board member of the Association of New Jersey Chiropractors. Among other activities, Dr. Tami is an active member of the International Chiropractic Pediatric Association (ICPA) and the Holistic Pediatric Association.
Dr. Tami's vision is to create a healthier world ~ one family at a time! She is committed to helping families reach their health goals and raising the next generation drug free!
Everyday, I get the privilege of hearing patients tell me how their life has changed because of Chiropractic care. There is no greater feeling in the world to me.
Contact Total Wellness of NJ Today!
We encourage you to look around this site because we know that you will find some great information. We look forward to meeting you in person and learning how we may be of service to you. Please give our office a call and let's arrange a time to explore how we can help you live your best life!
---
Dr. Tami Hartman | (973) 663-5633