Fertility & Pregnancy Chiropractic Care in Lake Hopatcong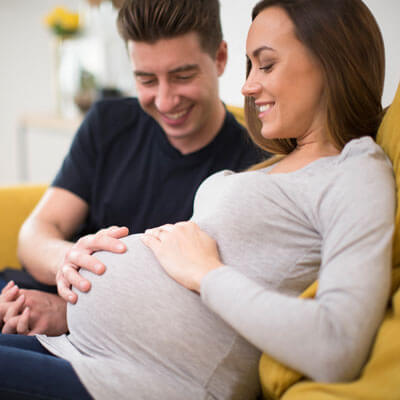 Chiropractic care has long been used as a natural means of improving fertility and pregnancy outcomes. Countless women with fertility and pregnancy-related issues have found results and relief through the gentle, drug-free, non-invasive modalities offered at Total Wellness of NJ.
Chiropractic Care for Fertility
Fertility issues can arise for a variety of reasons, but many times, they are associated with improper nervous system functioning, poor nutrition, high stress, and poor lifestyle habits, according to the American Pregnancy Association. At Total Wellness of NJ, we focus on bringing your body and your health back into balance with a holistic approach to healthcare.
To be clear, we are not infertility specialists, and we cannot and do not "cure" infertility issues. Instead, we focus on reducing interference in the nervous system by keeping the spine properly aligned. This, coupled with our nutrition guidance and exercise and stress management offerings, such as yoga and massage, can often put a woman's body in a better position to become pregnant.
The body has an innate ability to heal itself, and pregnancy is a natural process. By ensuring your body is working optimally, we may be able to increase your chances of becoming pregnant. In addition, we are trained in specific chiropractic techniques that can correct subluxations associated with the reproductive system.
Chiropractic Care During Pregnancy
Women who receive chiropractic care during pregnancy find that it is a safe, gentle, and irreplaceable form of healthcare. Studies have shown that women who get adjusted throughout their pregnancies experience less pain and have a significantly shorter labors than women who don't receive regular chiropractic care! Additionally, women receiving regular chiropractic care have reported an improvement in problems like heartburn, morning sickness, lower back pain, breech babies, and constipation.
Webster Technique
The Webster Technique works to correct in-utero constraint by restoring balance to the pelvis and relaxing surrounding muscles and ligaments. During pregnancy, misaligned bones of the pelvis create asymmetry and constriction in the pelvic opening, oftentimes hindering a baby's ability to assume an ideal position for birth. The Webster Technique adjustment has helped many women avoid C-sections by allowing the baby to get into the proper head-down position. Drs. Tami and Bret are both Webster-technique certified through the ICPA.
Postpartum Period
Although a natural process, childbirth puts an abnormal amount of stress on a woman's body and directly affects the spine and nervous system. Regular chiropractic adjustments can help new moms recover more quickly from labor and delivery, relieve back and neck tension associated with lifting a baby, and even help with sleep deprivation.
Chiropractic care is also proven effective at reducing the prevalence of postpartum depression because a healthy nervous system contributes to balanced hormone levels.
Pregnancy and Pediatric Specialists
The doctors at Total Wellness of NJ specialize in pregnancy and pediatrics. Drs. Tami and Bret have had additional training and have spent many hours studying the changes a woman's body goes through during pregnancy. Fertility and pregnancy-related issues are stressful to deal with, placing increased strain on a woman's already-taxed system. Chiropractic care is a safe, effective means of managing these issues.
Learn more by contacting us today!
CONTACT US »
---
Fertility and Pregnancy Chiropractor Lake Hopatcong NJ | (973) 663-5633